Shop Now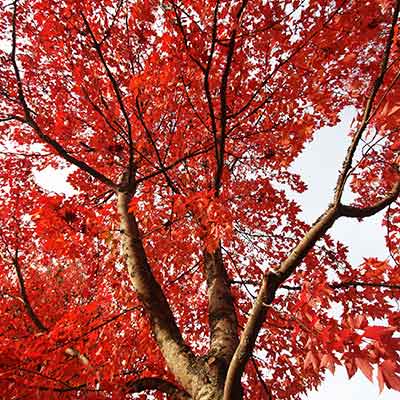 Free Red Maple
Free red maple tree with any nursery member order!
Customer Favorites
Featured From the Arbor Day Blog
What began as a twig is now becoming a mighty oak. My oak tree is about 18 years old and…seems to grow a couple of feet each year. It now stands well over the third floor of our home.

Member Linda Fitzpatrick
This [hawthorn] tree grows like crazy! The birds love it. We have had a great time watching them feast on the berries. This tree has beautiful blossoms in the spring.

Member Janet Dietrich
I purchased the Tuliptree from you 15 years ago, and…it's approximately 50 feet tall, above the roof top of my house which is three stories high. In the spring, the yellow tulip flowers were lovely.

Mair Thomas
The Catalpa I purchased from you 12 or 13 years ago is 40 feet tall and beautiful.

Member R.W. Fischer
When we received our [Colorado] Blue Spruce trees, we planted them in a large bare area of the lawn. Now they are home to birds and add shade and beauty to the lawn.

Elaine Sandin
Previous
Next
Get the Latest in Your Inbox
Sign up to receive exclusive deals and the latest details on new offerings.