Shop Latest in the Heritage Series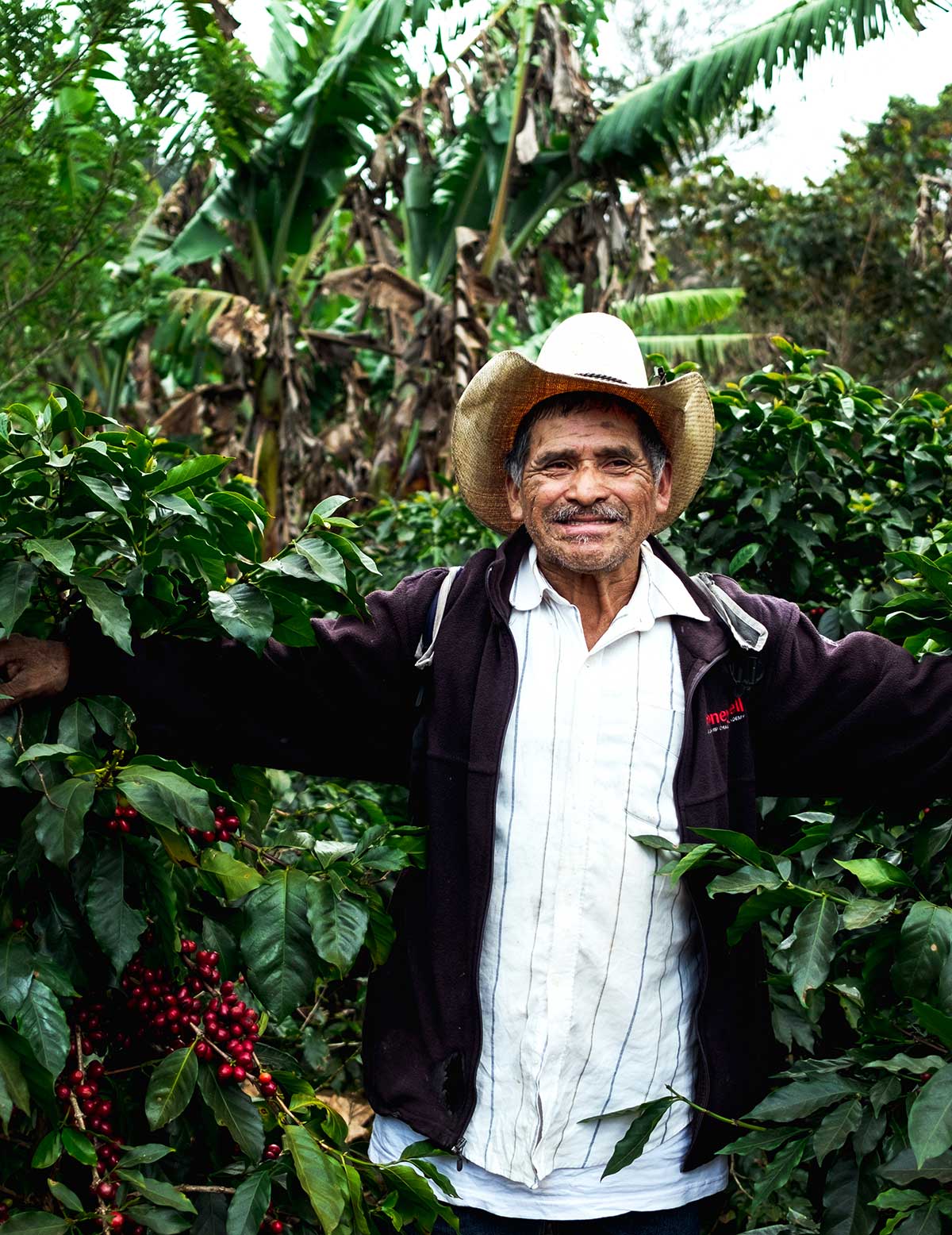 Within the rain forest community of Carrizal, you will find
El Naranjo

.

This 2-acre farm is home to Juan de la Cruz Vasquez and his wife and three children. It is also where the beans from Small Batch No. 01 were grown, harvested, and processed.

Previously, Juan had sold his family's coffee in cherry form to the local middleman for mass processing and market distribution. But the price he was being paid didn't match the high quality of his organic, shade-grown crop. A few years ago, he began working with Catracha Coffee Company, a local organization dedicated to connecting the Santa Elena coffee growing community with specialty roasters. Juan saw this partnership as a great path to better access to the specialty coffee market — which is how he connected with Arbor Day Coffee.
Through a serious dedication to sustainability, Juan has made several improvements to his farm management practices. He uses lime to control the pH of his soil, fertilizes with organic compost, and applies organic fungicides to control levels of leaf rust — improving the overall health of his farm and the quality of his coffee production. Juan has also begun processing his coffee using his own micro-mill so that he can depulp, ferment, and dry his coffee right onsite. And the extra income he receives for his specialty coffee will be reinvested in the farm, enabling his family to make even more improvements and ensure a better future.
This is the first year Juan has processed enough coffee for a single-producer micro-lot, and we're excited to share this amazing coffee with all of you.