Gift Trees For Fundraising Efforts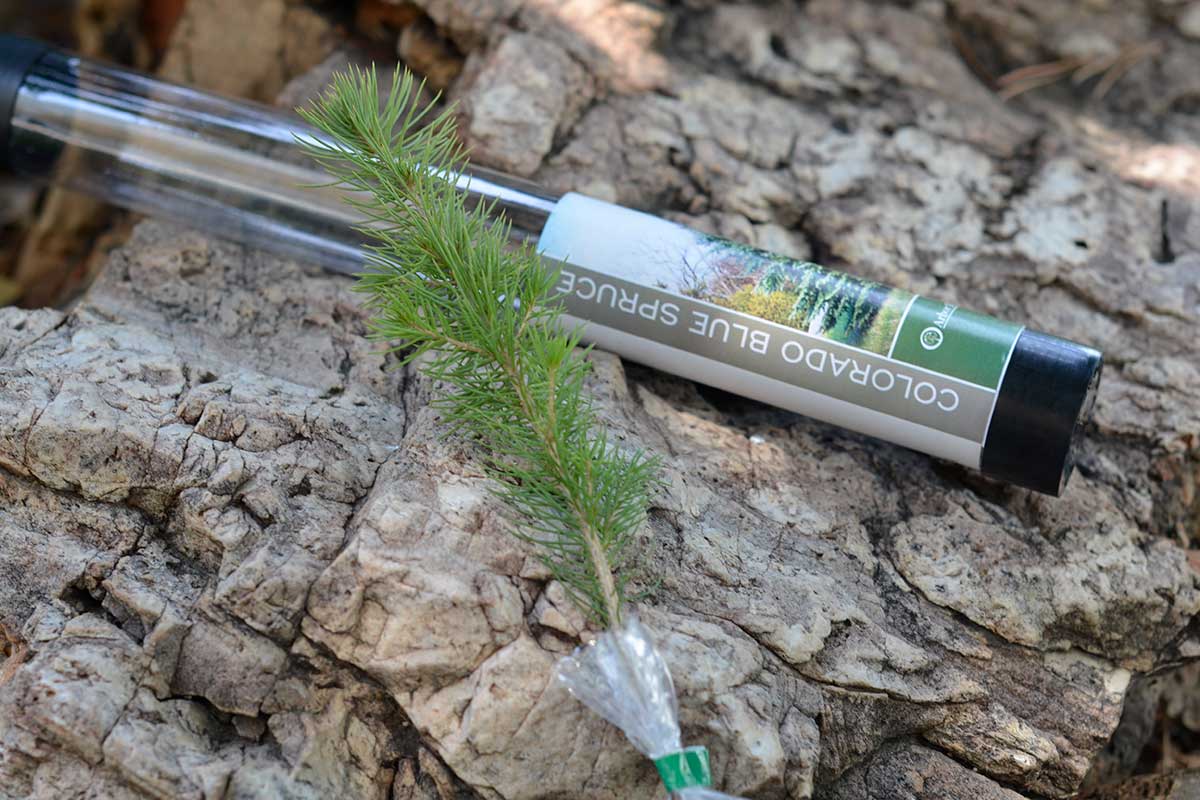 Trees make a unique and appealing fundraising product for your school or organization. Their contribution to the community lasts for generations to come. When you choose Gift Trees, you're showcasing your respect for the Earth, your commitment to the environment and your concern for a greener, more tree-filled tomorrow.
Every tree comes in its own clear, recyclable plastic tube complete with planting and care instructions. These vibrant evergreen trees are guaranteed to grow, and you can add a customized message or logo to the label. When your trees arrive, keep them in a cool, dark environment until they are distributed. A refrigerator is an ideal place for this.
For more information and specific fundraising ideas using Gift Trees, view our flyer. To design a fundraising program to fit your needs, please call the Arbor Day Foundation's Gift Tree Program at 1-888-448-7337 or email [email protected].
We have used the trees the past two years to raise money for charity. The Gift Trees have allowed students to market and sell a usable product. Students have also planted these same Gift Trees at Lake Zurich High School as a part of this fundraiser. The trees have been a valuable way to gain revenue and as the basis for a lasting legacy to remind students of our annual charity week and the importance of planting trees.

Darren Rothermel, Teacher at Lake Zurich High School